Join the NovaSeq RunShare Beta Program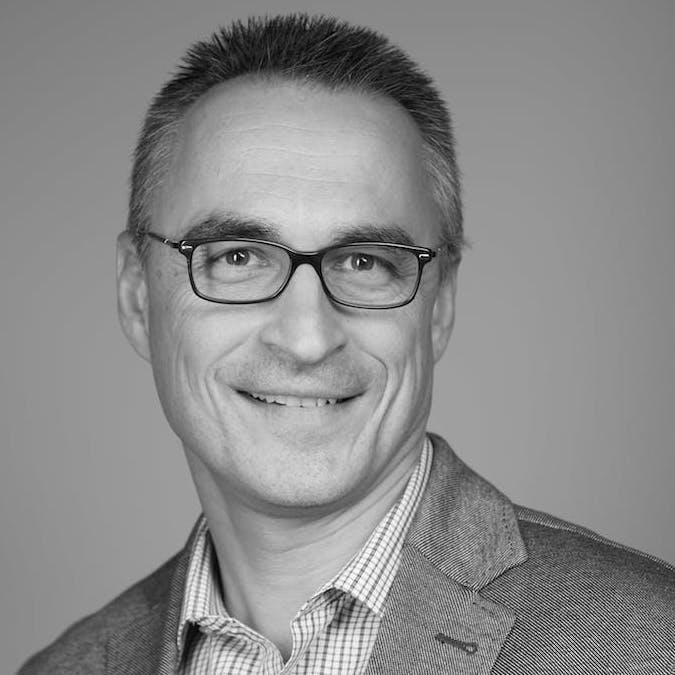 Gabor Bethlendy, CEO & Founder
Posted on June 5th, 2019
In the context of launching our RunShareTM application we have been asking one simple question; "How can we help reduce idle time on Illumina's new NovaSeq instruments?" We started our analysis with the assumption that next-generation sequencing Service Providers face the same challenges as car sharing applications do with empty cars. Matching the right riders to the right car at the right time leads to the development of UberPool and the subsequent better utilization of vehicles for Uber coupled with a lower cost of service to users. We are looking for Service Providers who are interested in giving their users a tool for finding and getting on a NovaSeq.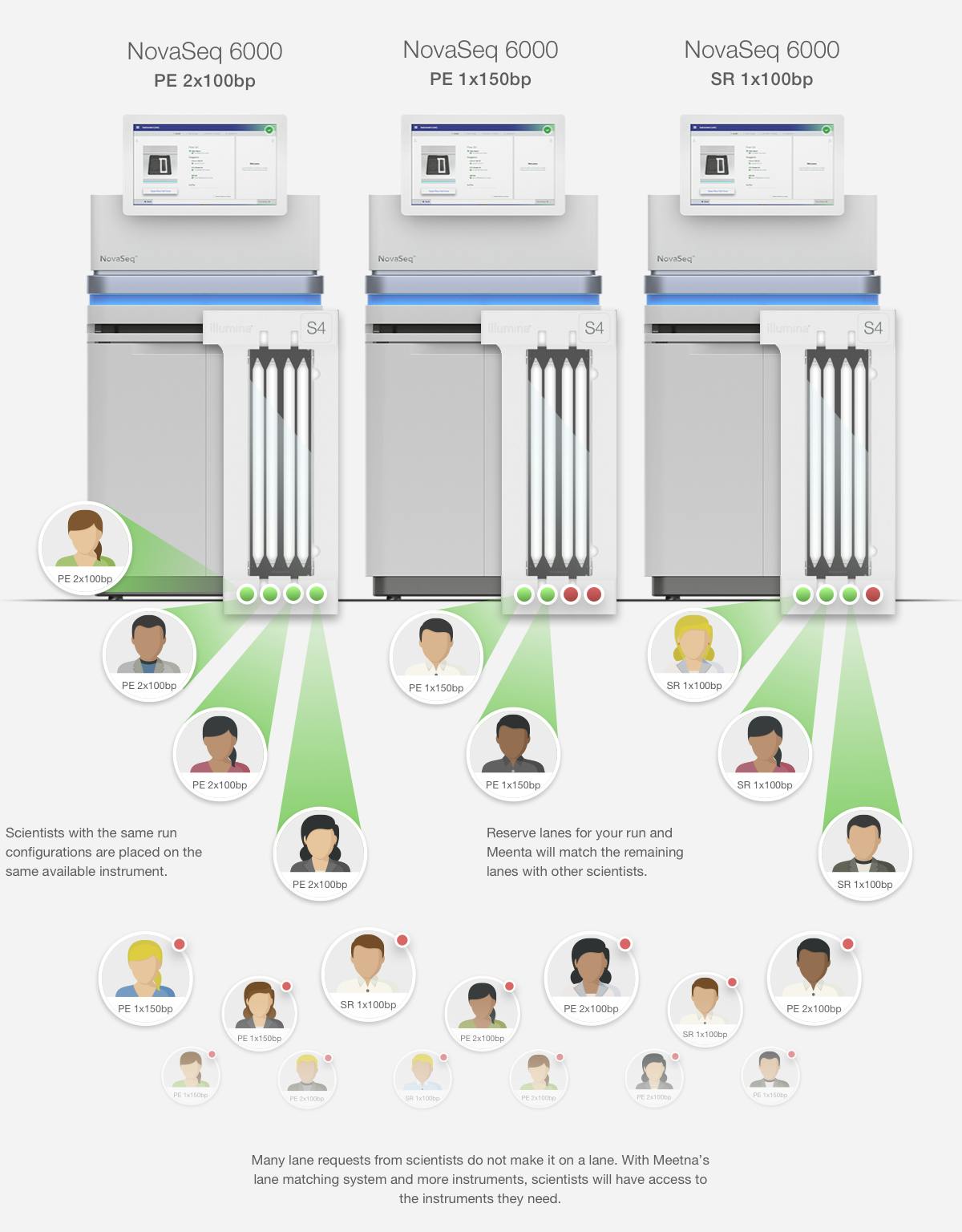 Some background on sharing sequencer runs
are Illumina's newest sequencers which list price for $950,000. Add in the support contract, informatics infrastructure, and labor and this is well over a $1m commitment! These instruments generate a ton of data for researchers on the tune of 3Tb equivalent to 375 DVDs. On an annual basis that's 37,500 movies from one single instrument! A little known factoid is that by 2020 the amount of data coming out of genomics will be greater than all that of YouTube and Twitter combined. That's JUST genomics!
It's obvious these monsters have a ton of horsepower and therefore can deliver a very low cost per sample or cost/Gb (~$7-11$/Gb) making science cheaper for investigators from academia to biotech and pharma. Consequently, these days when a researcher wants to get the coverage or read output they need for a specific application, they often get pushed to use a NovaSeq. The problem is that these instruments are almost too powerful, and are way too expensive especially when run half filled. The promise of population-level genomics at scale using high-capacity instruments and great data analysis methods are all limited by the lack of the right tools to maximize every single bite coming off of them! Science has managed to create the equivalent of the supercomputer in genomics without the internet or the right access points.
Reducing the costs of next-generation sequencing services
Adding to the problem is the fact that the runs alone are expensive with pricing anywhere from 14k and go up to 25k/run, depending upon the Service Provider. Add on the sample and library prep services and often these prices are 2-3x higher. Many researchers find these prices prohibitive and look for alternatives to get the data they need. They might opt for a different Illumina instrument, run fewer samples or limit the number of reads they really need hoping the results are still satisfactory. This gerrymandering of science often costs investigators and innovators in biotech valuable time they should be spending on solving real-world problems, not pushing emails and quotes from vendors.
On the other side Service Providers need a way to get their NovaSeq's running. More importantly, they need a way to deliver the promise of a low cost per sample analysis these instruments were promised to deliver to their respective organizations. . Underutilized or idle NovaSeqs are not great for any core facility's margins or cost recovery and ultimately slows basic research.
Enter the . This flow cell kit from Illumina offers a solution, as NovaSeq owners can now split their flow cells into individual lanes, up to 4. So as long as they can find researchers with similar sequencing requirements, i.e. read length, read type, indices, output, etc. they can group these libraries in the dedicated lane and share the sequencing costs and get on the instruments faster and cheaper.
There is a problem. Service Providers are not in the business of matchmaking researchers to other researchers. Nor is there a national network of lanes, flow cells or instruments people can participate in. This is why Meenta is launching the UberPool application for NGS called RunShareTM to make these matches on the fly on an open marketplace. Prior to the internet, college students used Ride Share Bulletin boards to the same task. While technology and the web had made advanced in how we find and pair people together, the underlying approach remains the same.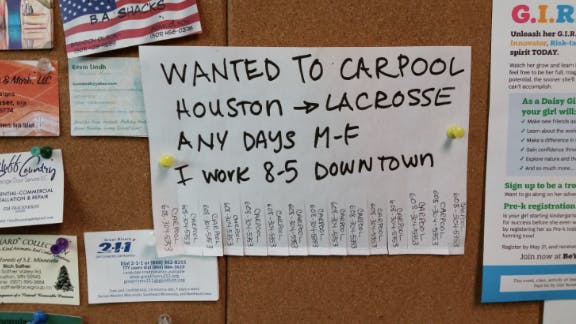 Enter the Run SharingTM Beta Program
We are looking for feedback from Core Lab Directors who are interested in getting their users on NovaSeqs. If you know a core lab director who has this concern, please share. Our Run SharingTM Beta Program will serve the same role as the old-school ride share bulletin boards found in student unions. If you have a project coming up you can post and other researchers can find you. You can set your preferences for who you would share your flow cell with; internal to your university, read type, a specific flow cell type, number of samples etc. Researchers can set their favorites so they get updated with new projects that match their watch parameters. When researchers are ready to share, we will have a 'join' and 'invite' process to allow the researchers to communicate. When a project is ready to go, they can choose a provider and submit a sample. Our core sample management features handle all the communications, shipping labels, tracking, and updates, as well as the split invoices, and data delivery.
But we need feedback on how best to help researchers find and share lanes, hence this beta project.
The Ask for Researchers
If you are a researcher and this service is appealing, please share this blog post with your core lab or outsourced service provider.
The Ask for Core Directors
If your facility needs this service or would like to just give feedback, please join. If you know of service providers that also face this problem, please let us know or share this blog post with them.
Learn More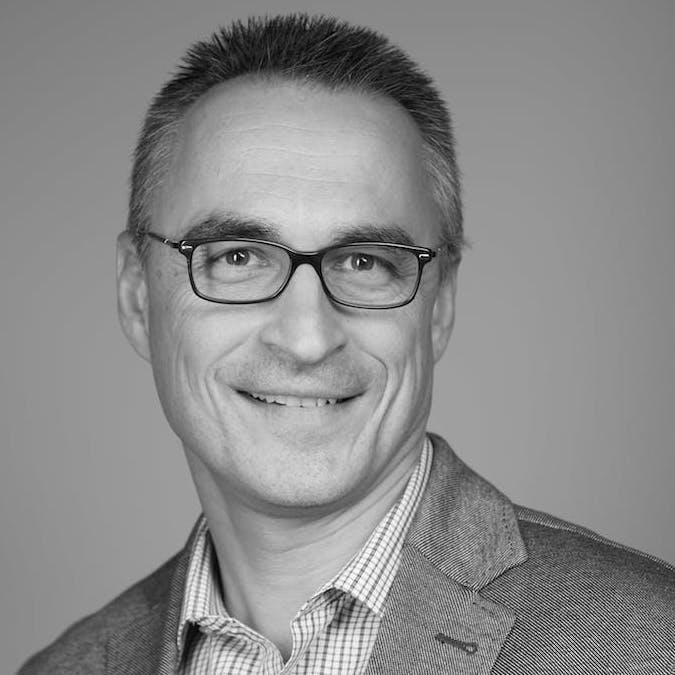 Gabor Bethlendy
Gabor has 20 years of business expertise in the area of genomics and diagnostics spanning some of the best companies in the field including Agilent Technologies and Roche Diagnostics. As founder and Chief Commercial Officer of Parabase Genomics he built the company from the ground up creating the first commercial play in the field of Neonatal Precision Medicine.